Series 1882 Brown Back National Currency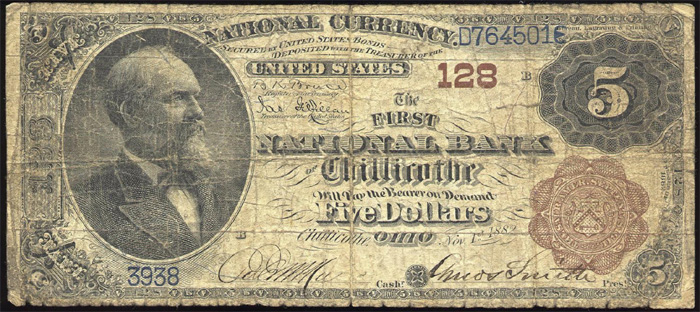 The Series 1882 $5 dollar bill is the most highly sought after designs.
The variety of designs on the 1882 five dollar bill is amazing and unlike any other series. Values are still dictated by location but there are some designs that add a lot of value  to a note even if the note is from a common bank. A favorite design is called a circus poster. For example, the best public price achieved for an 1882 $5 dollar bill was in 2009 when a $5.00 brownback on Highpoint, North Carolina sold for $75000.00. It was a Serial #1. My dream note at the moment is an 1882 $5.00 bill on the state of Idaho. They aren't common and I have only had a chance at one since I've been trying. If you know of an Idaho $5.00 brownback I would sure be interested in hearing from you.
Do you have Series 1882 Brown Back National Currency and would like to know what it's worth?
Other Series 1882 Brown Back National Currency Denominations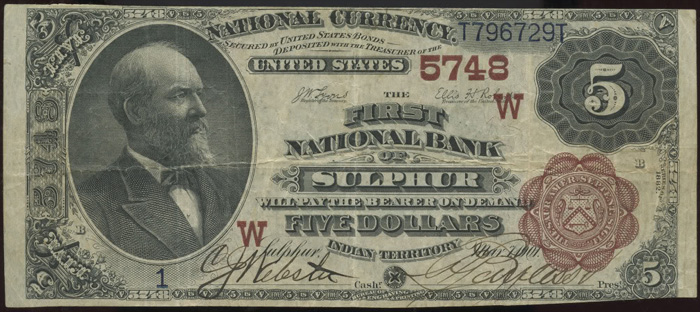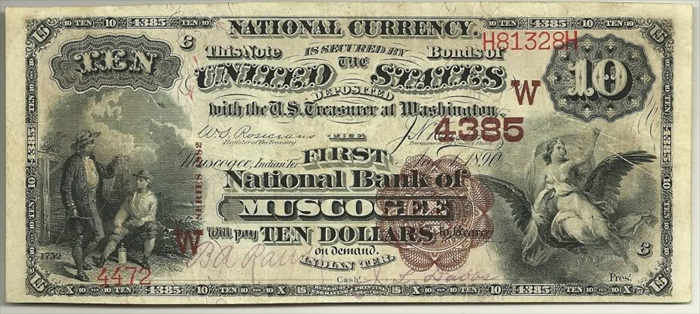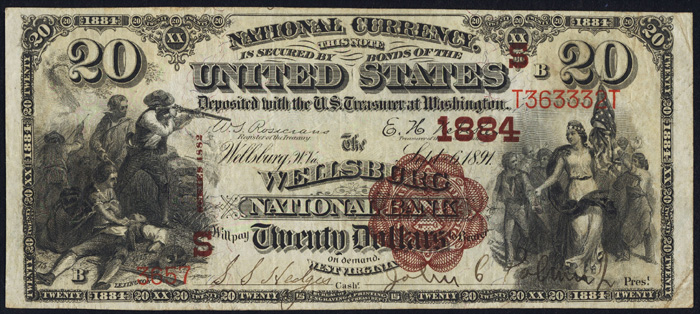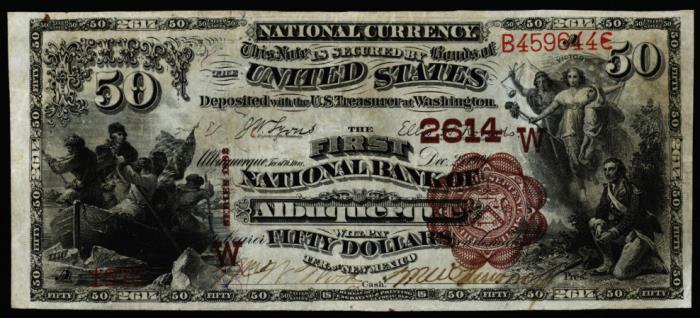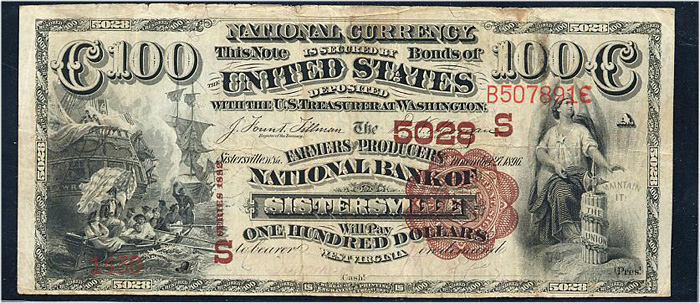 All National Currency Issues